Learn more about the types of insulation with our experts.
Many homes all over the United States do not have adequate insulation. While your home might be insulated minimally to ensure that the pipes don't freeze, there is almost often loads of room for improvement when it comes to your insulation needs. If you would like to start seeing lower utility bills, fewer drafts and more even-tempered rooms, our team here at ARC Insulation would like to help you with our insulation services.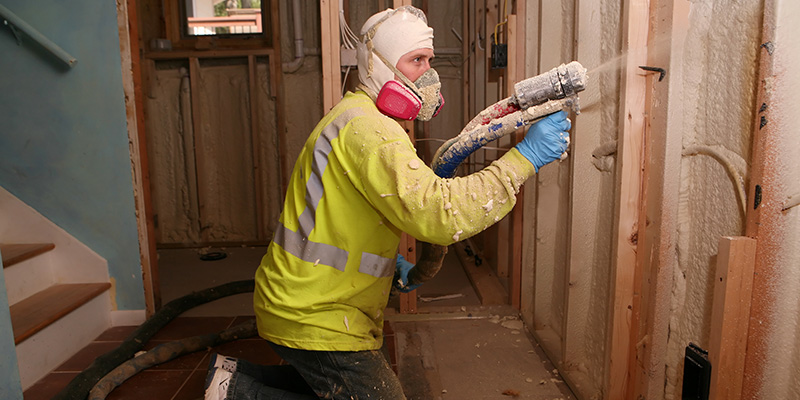 We offer many different types of insulation to our customers in the Aurora, Illinois area, including ones such as:
Spray foam insulation– When you use spray foam insulation, you are able to get a great, even product that fills the shape of wherever you put it. That means that if you choose to use spray foam inside your walls, it won't sink or settle. Spray foam insulation is great for those areas that are finished but could use more insulation, since installation requires only minimal holes that can be patched and painted.
Cellulose insulation– With both open and closed-cell cellulose insulation, we are able to offer cellulose as one of our many types of insulation. Cellulose insulation is made from recycled products (usually newspapers) and is therefore considered to be a greener product. In addition to keeping an area insulated from heat and cold, it is also a great insulator of sound.
Blown-in insulation– For areas like attics, basements and crawlspaces that are hard to reach and are often only empty rooms, blown-in insulation is an ideal product.
To learn more about our types of insulation, please come and see us at ARC Insulation today.
---
At ARC Insulation, we offer several different types of insulation to home and business owners in Chicago, Algonquin, Aurora, Arlington Heights, Downers Grove, Elk Grove Village, Elmhurst, La Grange, Lake Forest, Lombard, and Naperville, Illinois.
Similar Services We Offer: