Mold can be found anywhere in the world, in every climate, at any time of the year. It has been around for millions of years and it's not unusual to find mold throughout a building. However, discovering mold in your Chicagoland home requires immediate action for mold removal or  mold remediation because there are numerous species—some of which can be harmful to your health.
When mold gets into the unseen areas of your home—like your attic or basement—it can affect your insulation, making it less effective and creating indoor air quality issues. At ARC Insulation, we offer the convenience of working with one contractor for both mold solutions and insulation services. Call us at the first sign of mold and we can inspect the severity of the issue in your home and provide a clear path to a long-lasting resolution. Some common signs of mold intrusion are:
Visible mold on surfaces

Musty smells in enclosed spaces

Wet insulation

Water leaks
The Dangers of Mold
Mold thrives in moisture, which makes it easy to grow in underinsulated areas of your home—like behind drywall or in attics and basements. These areas are the most susceptible to mold growth in Naperville because the wide range of temperatures between indoors and outdoors causes increased condensation levels. Moldy insulation increases indoor air quality issues and will almost always require insulation removal.
Mold can be especially dangerous because certain species can release harmful allergens and irritants causing health problems, including:
Increased asthma symptoms
Throat irritation
Lung inflammation
Mold growth can also create structural issues in your home if it reaches anywhere in its support system—like the foundation or ceiling joists. Since mold can grow on any organic material, it's important to schedule a mold inspection if you suspect its presence. If your home or building experiences a flood or severe water leak, it's always a good idea to check for mold growth before it becomes a serious issue that requires intensive and costly repairs.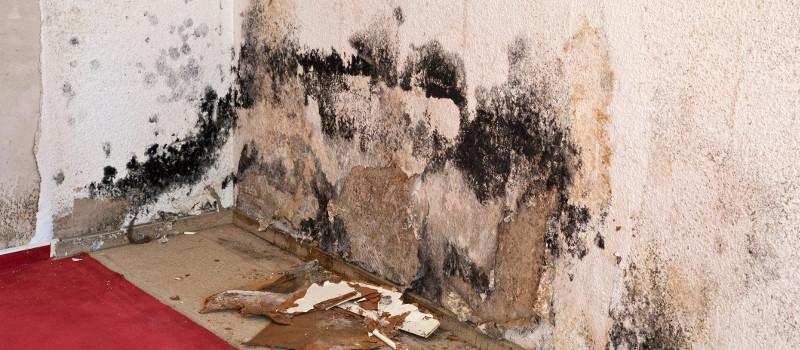 Chicago Mold Solutions
ARC Insulation offers comprehensive mold services designed to determine the extent of the mold problem in your home, set a clear plan of action, and get rid of it—permanently. We can provide full-scale solutions with high-quality products, leaving you with a safe and mold-free home or business.
Professional Mold Prevention with ARC Insulation
Once mold is removed from your home, the best way to keep it gone is with preventative measures. Mold needs moisture to survive and reproduce indoors so the key to preventing it is moisture control. We are committed to providing mold solutions that will help you breathe easier for years to come. By upgrading your home's attic insulation or basement insulation with ARC Insulation you can greatly reduce your risk of mold growth, indoor air quality issues, and structural damage. Our team can even help you qualify for various rebates and incentives on insulation services.
Solve your mold problems with ARC Insulation. Call 815-293-1250 or contact us online.
---
At ARC Insulation, we offer mold services in Chicago, Algonquin, Aurora, Arlington Heights, Downers Grove, Elk Grove Village, Elmhurst, La Grange, Lake Forest, Lombard, Orland Park, and Naperville, Illinois.