Each of our different types of insulation are unique, making them a worthwhile choice for your home in Elmhurst.
Choosing the right type of insulation for your home doesn't have to come down to the option that's always been there – fiberglass. With new advancements in insulation technology, there are now other types of insulation that can help you achieve your energy efficiency and comfort goals in Elmhurst, Illinois. At ARC Insulation, we provide different types of insulation to choose from, and we know you'll enjoy the results when moving beyond fiberglass batts.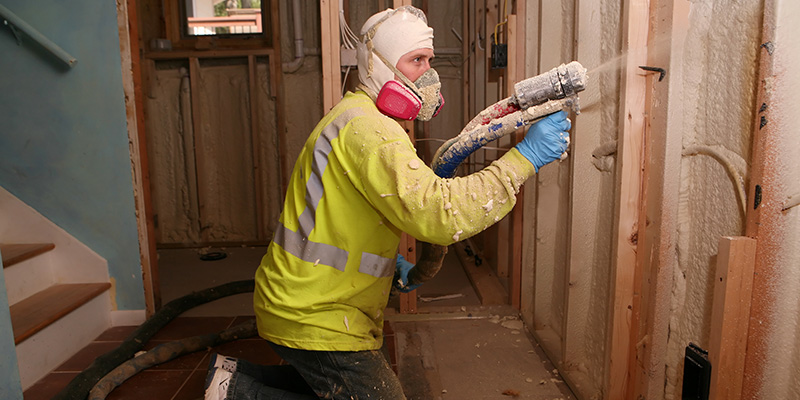 Our two primary types of insulation are cellulose and spray foam insulation. Each has different characteristics making it a unique and worthwhile choice.
Cellulose Insulation– Cellulose insulation ensures that outside air is unable to penetrate an area by conforming to your building and creating a tightly-fit barrier This durable insulation type is treated to be fire, insect, and mold and mildew-resistant. One of the greenest products available on the market today, cellulose insulation is made almost exclusively from recycled newspaper. Cellulose insulation is known for many inherent benefits, including its sound deadening qualities and environmentally-conscious composition.
Spray Foam Insulation– Spray foam insulation is also popular because of its unmatched sealing capabilities and increased thermal performance. This insulation type improves the structural integrity of your building, offers excellent sound control, and offers an important moisture vapor barrier. Compared to other types of insulation, spray foam insulation is a leading alternative to more traditional types. Because spray foam insulation expands upon use, it conforms to every void, even in the tightest spaces. This durable barrier minimizes hot and cold spots, creating an energy-efficient, comfortable home.
If you have questions about the insulation in your home or you need help choosing from the different types of insulation on the market today, contact us at ARC Insulation for assistance. We look forward to hearing from you!
---
At ARC Insulation, we offer several different types of insulation to home and business owners in Chicago, Algonquin, Aurora, Arlington Heights, Downers Grove, Elk Grove Village, Elmhurst, La Grange, Lake Forest, Lombard, and Naperville, Illinois.