We offer the two most popular types of insulation – spray foam and blown-in cellulose insulation.
At ARC Insulation, we understand that it can be overwhelming to learn about all the types of insulation that can be used to create energy savings for your home in Arlington Heights, Illinois. That is why we choose not to offer the less popular options and limit ourselves to two primary types of insulation – spray foam insulation and blown-in cellulose insulation. Our experienced team can discuss which type would be best for your situation and go over the related costs, advantages, and installation processes involved.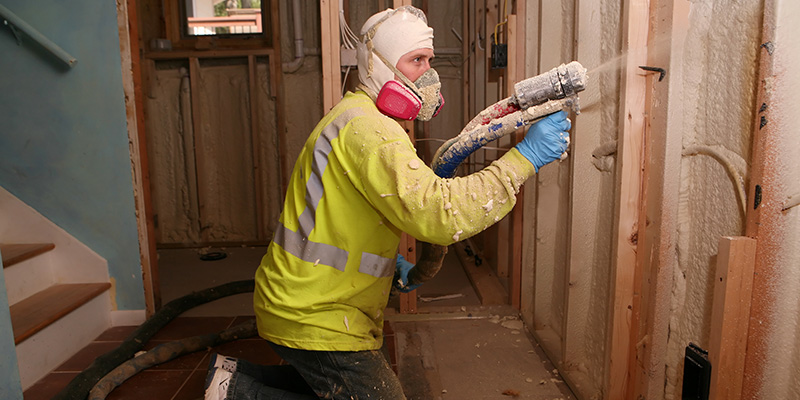 Spray foam insulation is unmatched in its air sealing ability. It expands upon use to fit voids even in tight spaces. There is far less chance of hot and cold spots in your home when we use this product instead of other types of insulation. An added bonus is that spray foam insulation adds to the structural integrity of the building while serving as an excellent moisture vapor barrier.
Blown-in cellulose insulation is usually a lower-cost option and is also considered a green product because it is made from recycled newspaper. It has been treated so that it is insect resistant, fire retardant, and resistant to mold and mildew. It is an ideal choice when you need insulation that will conform to a space to block outside air from penetrating into your living space.
If you would like to know more about these types of insulation so you can make an informed decision about what would work best for your home, feel free to give us a call to schedule a home energy audit and consultation.
---
At ARC Insulation, we offer several different types of insulation to home and business owners in Chicago, Algonquin, Aurora, Arlington Heights, Downers Grove, Elk Grove Village, Elmhurst, La Grange, Lake Forest, Lombard, and Naperville, Illinois.