Proper home insulation ensures that the air you heat and cool inside your home stays inside your home in the Naperville area.
Whether it's the first touch of morning chill on the floor or waking up to the sweltering heat of summer, we've all felt the impact of the seasons in our homes. However, most people don't realize that the comfort of a home does not have to be compromised by the weather outside. Cold drafts, icy floors, and uncomfortable heating can all be prevented with quality home insulation and proper sealing of the thermal envelope.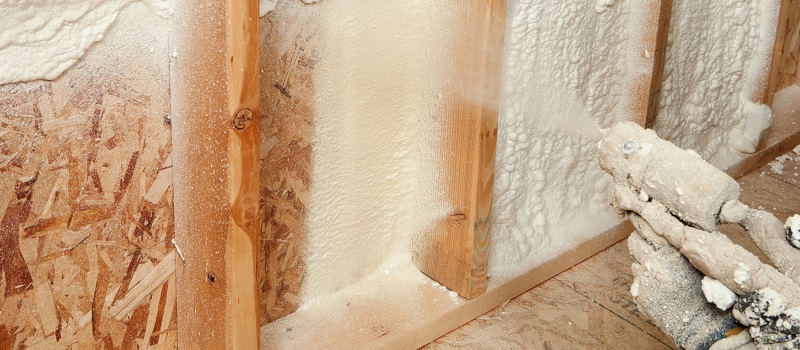 Leaky windows and poor insulation allow your home's air to escape to the outside, reducing the energy efficiency of your home in the Naperville, Illinois area and causing your furnace or air conditioner to work twice as hard to maintain your desired living environment. In addition to drafts, cold floors, and increased utility bills, poor home insulation also allows moisture to form, which can lead to ice damming, mold, cracked paint, and damaged drywall.
Proper home insulation ensures that the air you heat and cool inside your home stays inside your home. At ARC Insulation, we have insulated over 20,000 homes in Naperville and surrounding suburbs since 1993, making us one of the most knowledgable insulation contractors in the area. We believe your home should be a place of comfort all year round, and we can help by providing the highest-quality insulation available. When you work with us to add home insulation, you will see improvements in the indoor air quality in your home and effectively eliminate drafts, moisture, and access to allergens and pollutants.
Very, very happy with the results!
"My wife and I moved into a townhouse which was built in the year 2000. One would think that such a relatively new home would be somewhat energy efficient, but unfortunately, that was not the case. Our master bedroom (located above our attached garage) had ice-cold floors, and the attic above our main living area was a poorly insulated sieve of air leakage. I hired ARC Insulation to "weatherize" our home because I am a home inspector and I recognized their leadership and status in the local insulation industry. Their crew of 3 came in and diligently sealed every single crack and crevice in our attic, installed airtight covers over the 25 or so can lights in our ceiling, and added a foot and a half of lovely, fluffy cellulose insulation on the attic floor. They also pumped the same insulation under high pressure into the drafty space between our master bedroom/bathroom floor and the garage ceiling below. The results were nothing short of amazing. The wintertime temperature of the master suite floor went from 40F to nearly 70F, and our furnace runs about half as often as it did prior to their work. I don't hesitate to recommend this company to friends, family, and home inspection clients. We are very, very happy with the results!"
★★★★★ Daniel C.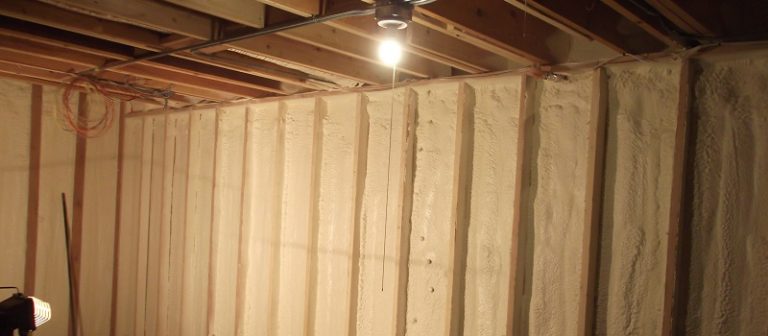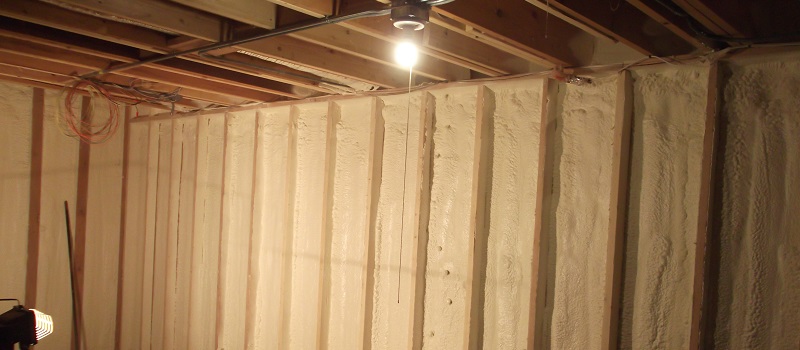 Insulation Services
Our insulation services in Naperville and surrounding suburbs will ensure that you get the best possible results for your home from top to bottom.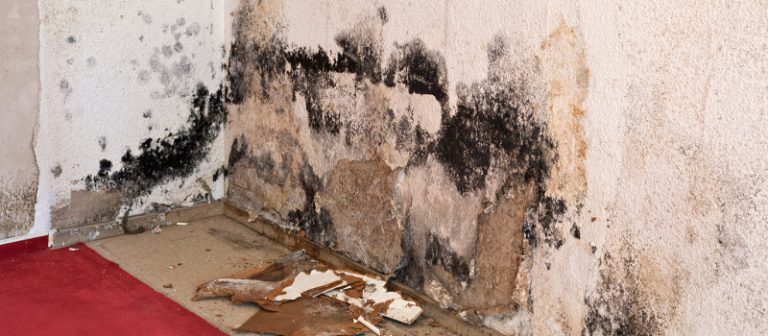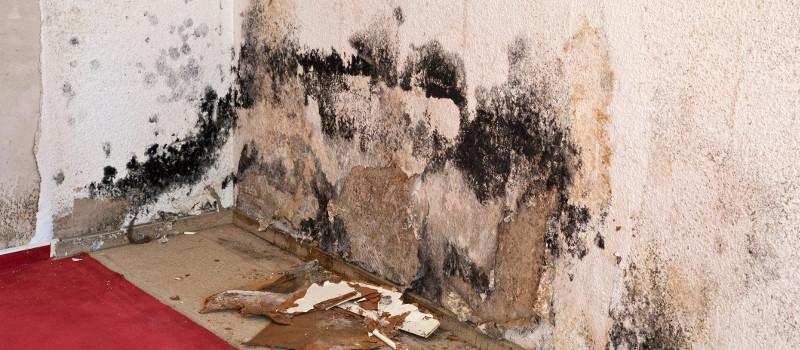 Mold Services
Our mold services include inspections, testing, remediation and removal, and we'll help you determine which steps to take.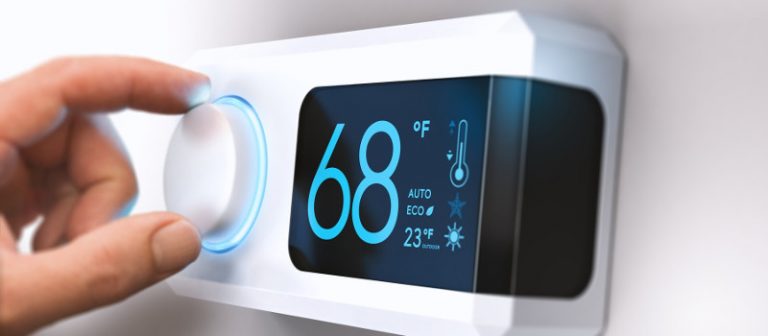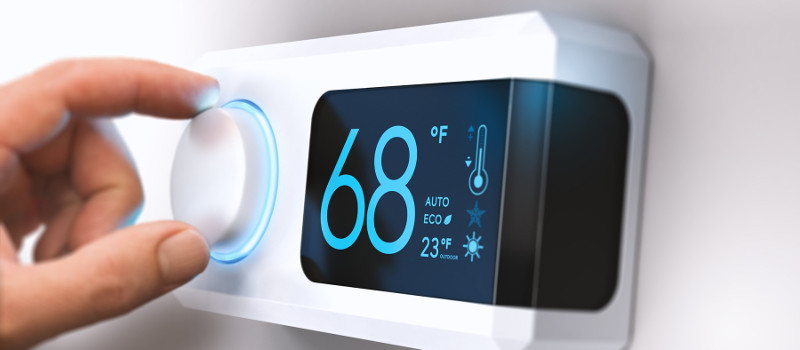 Energy Savings
Our certified professionals are available to determine the most effective energy savings solution for your home.
For more information on how you can make your home more comfortable or to schedule a Home Performance Evaluation, please
give us a call
at ARC Insulation today.
---
At ARC Insulation, we offer home insulation services in Chicago, Algonquin, Aurora, Downers Grove, Elk Grove Village, Arlington Heights, Elmhurst, La Grange, Lake Forest, Orland Park, Lombard, Schaumburg and Naperville, Illinois.
Why Choose ARC Insulation?
For over 20 years, our team at ARC Insulation has been providing comprehensive solutions for our customers by staying on the leading edge of technology and using only the most environmentally safe and effective insulation products available. Our specialists are committed to complete customer satisfaction by helping families in the community lower utility costs and improve their quality of life.
See what some of our satisfied clients are saying about our insulation services.
I highly recommend this company for your insulation requirements. Ryan was very knowledgeable and guided me to the services that would work best for my home. The workers came on one of the hottest days and worked through it. They showed me pictures at the end of each day so I was informed of their progress. It put me at ease. They did a beautiful job.

JoAnn Ribniker
12:23 03 Sep 21
Jay was prompt and very professional. We had a small suspect area not a very big job. He did a thorough inspection and determined that no mold was present. That was a relief to us.He didn't try and sell us service that we didn't need.I would definitely call Arc when I need their service again.

ARC Insulation did a fantastic job for me. I moved into a new home with mold growth throughout the attic. The insulation was 50 years old and the primary bathroom practically had its own climate separate from the rest of the house. It had a poorly performing exhaust fan, leaky canned lighting, an uninsulated skylight and so on. As a result, the room always felt "swampy" on warm summer days.I brought in three companies to review our home inspection report and take a look at both attics. Our home inspector advised us that he has always been impressed by ARC Insulation's work. From the start, I was impressed also. Kevin was quick to respond to my request. He took a look at our home inspection, and inspected the home/garage attics himself. He was very courteous during his visit, and he quickly produced a detailed statement of work for me. His proposal was the most thorough of the three that I received by far. He even provided pictures and helpful articles explaining the reasoning behind many of the line items he proposed. In fact, one of the other competitors I had over afterwards was visibly annoyed when I brought up some of the details Kevin had provided me that he himself had breezed over. From that point on, I knew I wanted to trust the project with ARC Insulation.Once the project kicked off, I was impressed again right from the start. Everyone has had contractors come in from time to time and scuff up floors, soil carpets, or leave messes to clean up. I had the exact opposite experience with this crew. They laid down the most amount of tarp I could imagine across the areas they needed to access. By the end of Day 1, they had removed all of our old insulation, which you could never have known by how clean they left it. They were incredibly respectful of our home, and left me with nothing to clean up by the end of the day.On the second day, they air sealed the attic among a few other jobs. I had our home inspector back over to do a blower door test and find any areas that might still be leaky. He pointed to a couple spots that could be improved, which they then sealed up. I did ultimately expect him to find a few things to demonstrate value in doing the test -- but he also made it a point to tell me that they had done a great job for me.I could tell my crew was very experienced at the job as well. They communicated with me throughout each day about the work being done, showing me pictures and inviting me to take a look at the work all along the way. They clearly had the skills and experience needed to overcome any challenges they faced and from everything I've seen, they did a fantastic job. I can't thank them enough.Bottom line is that the attic now looks great. Most importantly to me, the mold is gone. But also the climate in the house has already changed dramatically. The "swampy" feeling from the bathroom is totally gone, and it just feels "normal" now. I look forward to enjoying the house even more now for years to come.I appreciate your team's hard work and wish you all the best! Thanks again!-- Eric

edsimonaire
13:54 18 Aug 21
We developed pealing paint in the ceiling and requested Ryan to come and take a look. He is an excellent representative of your company and possesses great expertise and customer service. We have come to view Ryan as, not only a technical resource, but also a friend. This was a follow up visit to our attic re-insulation project last Fall.

Nick Macris
19:35 16 Aug 21
Prepared and Installed blown in insulation in the attic

Linda Fleming
12:54 16 Aug 21
I HIGHLY recommend ARC Insulation. ARC correctly diagnosed the problems were were having with leakage of water through canned lights in a dormered second floor as condensation (this after several failed attempts by us to misdiagnosed fix roof leaks). In addition to fixing this issue, ARC also was able to help us with lack of adequate insulation in this part of our home that caused a mold problem (as a result of poor insulation and condensation in our dormer, we had developed mold as well). ARC took down dry wall, the old insulation, treated the mold, insulated our dormer properly, reinstalled dry wall and painted the new dry wall. The crew who did the work was on time, friendly and professional. They thoroughly answered questions we had throughout the project. The finish work they did in terms of the drywall, painting and clean up was top notch! I'm so grateful to have found ARC after other contractors misdiagnosed our problem. We now have a beautiful, properly insulated and healthy upstairs space for our 2 children! Thank you ARC!

We used ARC for an assessment of the energy retention at our house and ultimately opted to have them install additional insulation in the attic. First of all, it was the only company that would come out free of cost to provide us with an opinion/estimate. They were professional, responsive and provided great feedback. The work was done quickly and we were provided with reports and pictures of the process.

Rob Kaskovich
01:48 13 Aug 21
ARC installed Insulation and extended 3 bath vents through the roof. Very professional, right on schedule and great on price. Highly recommend!!

Dennis Flynn
17:33 03 Aug 21
Arc insulation installed both closed cell spray foam and cellulous for my dormers and attic. There were two different crews that came out to install the different products. Both crews that came out were professional, polite, and thorough. They were happy and they got along well with each other. I have worked with a lot of contractors over the years and these guys were the best of the best. Thank you all for doing an outstanding job!

We had a great experience from beginning to end with Arc Insulation! Ryan Warkentien was detailed and thorough in getting us out quote and explaining the whole process of having the upstairs and attic of our old Chicago bungalow insulated. The team was professional and respectful of our home during the install. They honored our original pricing even though they ended up needing to do a bit more work. We've already noticed a huge difference in upstairs temperature control and look forward to our lower utility bills! Would highly recommend them!

Courtney Osborn
14:07 16 Jun 21
In the fall when the temperatures changed and the heat came on, we began to notice ceiling damage in our new home on the second floor. After having the roof professionally assessed by two companies and finding out it was not a roof issue, I received estimates and assessments of the attic from three other companies. We needed mold remediation on the home that the inspector missed upon inspecting the home before closing, soffits cut into the attic that should have been there in the first place, and new insulation. ARC is the only company that did not try to up-charge us for unnecessary work, told us what would be needed in a. straight forward and frank manner, provided details of the process before even committing to the service, gave information on the different types/options for insulation, and informed us of potential damage that could result from working on the parts of the home the crew would need to access. Right before the very large snows and major temperature drops came in January, the ARC crew came out to complete a full mold remediation process for attic, cut soffits where needed to create proper ventilation in the attic (to eliminate future mold possibilities), create proper woodwork to contain the new insulation, and pump in new cellulose insulation to enhance and replace what was there. They disposed of insulation with mold prior to the big clean. They were careful with equipment and did a sufficient job of cleaning up indoors before leaving our home. There was still some cleanup/vacuuming needed after they left, and there was some damage to outdoor bushes out front and some insulation found in the spring time around the grounds. Robert came out to ensure the crew knew exactly what to check and what had to happen. He also ensured that the head of the crew took photos of everything before they began and the results of their work as they completed each stage of the remediation, soffit cutting, and insulation processes. The photos were a visual guide of their day here. They were here for about 8 hours from start to finish. The only downside was the cold wind in the house from the second floor due to the time of year the windows had to be open to let the mold remediation chemical fumes outside of the structure. I waited until now to post the review for two reasons. We did immediately notice the home retained more heat THAT DAY in January, but we wanted to see how our energy bills would be affected. From January on, our bill amounts for gas and electric have dropped significantly. So the insulation worked wonders! We also have been checking on the attic for any signs of moisture or mold since the soffit work and remediation was complete. So far, the workmanship is holding its own. We will continue to monitor it throughout the summer months. We have also stopped seeing continuous damage to the second floor ceiling since the attic work was completed. we are now fixing the ceiling and moving forward. It was a costly process, but one we are benefitting from now and will continue to for both our health, our home's health, and our energy use. Thank you ARC! I recommend their services 10/10 and have recommended them to colleagues since the work was completed in January.

Allison Molloy
16:00 03 Jun 21
ARC Insulation exceeded our expectations! Our attic was no normal job with a lot of complexity. Each issue that arose was handled correctly and professionally. The team that came to our house was kind and considerate going above and beyond our expectations. Everything was cleaned up each night and when the job was completed, no mess was left. We have felt a noticeable difference in our house already. Without question I would recommend ARC to anyone who is considering work in their attic.

Michael Herbert
00:17 28 May 21
Robert came out February 23, 2021 to give us an estimate on our ice dam/icicles problem. He was prompt, took digital pictures as well as thermographic ones in the attic and felt we had enough insulation. We were pleased that your company has an honest approach to work recommendations.

Toni Petersen
20:43 27 Feb 21
We had multiple quotes for insulation, as it can be quite an expense. From start to Finish, the ARC team was polite, friendly, and informative. They answered questions patiently, and even answered follow-up questions we had after the job was done. I would highly recommend ARC to my family and friends.

Scott Sophier
23:25 02 Feb 21
ARC Insulation just completed a significant project on my home, and I couldn't be happier with the results! We had a lot of work done over the course of two days. The crews were professional, punctual, attentive to detail, and most importantly, very respectful of all current considerations.Any questions were met with insightful responses and detailed walkthroughs. I learned so much about the process and was able to witness many of the improvements first hand. They even gave me suggested tips and actions for future improvement opportunities in rooms they were working in.I will absolutely go to them for some optional work (declined due to low priority and/or impact to everyday life) when the time allows.Give them a call if you have anything you need done in your attic, basement, crawlspace, kneewalls, ventilation, or other spaces. Full 5 star recommendation!

Robert came to evaluate our attic and insulation. He was very thorough, asking a lot of questions to understand our issue. I found him very knowledgeable and helpful, answering my questions in lay terms I could understand. In the end, we did not move forward with replacing the insulation, rather he recommended a repair to improve attic ventilation to address our issue.

Katina Tullis
02:23 15 Dec 20
We chose ARC over its competitors mainly because of Robert, ARC's sales representative. Robert gave detailed explanations and submitted a detailed proposal of the scope of work. He also was open to negotiate the price.It took 8 hours and a hard working three-man team to do the job. When job was done, the lead man went through the scope of work listing in all details. He showed full knowledge of the flaws and existing imperfections in our house that had been discovered by Robert and listed in the proposal. The lead man and his team were very soft spoken, well mannered, modest, quiet, respectful, and showed perfect professional ethics. Thanks to the lead man we now have a proper venting connection of our bathroom fan. It was poorly done by the GC and missed by the expensive roofers. The lead man redid it.ARC is an integrated team of various specialists. Its painters showed up and fixed spots where the nails popped out a little bit because of the work above. They did this the same day and it looks like those nail pops were never there.We are glad that all electrical work in the attic had been done prior to the insulation because it would be very hard to dig through the deep layers of Nu-Wool (NW) material to install lighting cans or other electrical work. The entrance to the part of the attic above the bedrooms was permanently sealed, though it can be forced open in case of necessity to enter that space.An important topic is the type of insulating material. Homeowners who need new insulation do not have much choice of material because ARC's competitors also offered the same NW. During his presentation Robert demonstrated NW insulation material, which was pressed in a box. We think that this demonstration is a little misleading. As a matter of fact, the customers receive not pressed NW material but very fluffy, light, and dusty material. It did not settle under gravity for a very long time and stays in the environment for a long time. Eventually it did settle creating a layer of gray dust on all surfaces. Continuous thorough cleaning in the house will be necessary until sedimentation will finally come to an end. It is especially important if you want to insulate the entire space under the roof, including the bedrooms and space above the garage. You do not want to inhale dust during your night's sleep. It is not nice to have NW flying in attic, which you may continue using as a storage space. In this regard we think that air duct cleaning should be done no earlier than a month after insulation.It would be nice, very appreciated, and rewarding to the owners if ARC could offer covering the NW surface to prevent light NW material from flying around. It could be done a month or two later.

Nina Klein
21:57 16 Nov 20
We needed to rehab a family member's attic and crawlspace that had no ventilation and mold/moisture as a result. Jay came in and based on his experience, he assessed exactly what was needed to fix all of the problems. His team came in and created proper ducts for the kitchen and bathroom vents, cleared all of the soffit vents, added more roof caps, added baffles, removed all of the old insulation and added new insulation (to R49) and removed ALL of the mold. Looked like a brand new attic! His team also removed all the mold in the crawlspace and placed a vapor barrier down there, and covered all of the walls with foam insulation - problems also fixed in crawl. All of this was completed at a reasonable price.We were so pleased and impressed with ARC's work that we had our own attic worked on. The ARC team assessed my home for proper ventilation and insulation and worked magic in the attic (added soffit vents, baffles, sealed all gaps, raised insulation levels to R49) and added new roof caps. While the crew was working on the attic, they noticed that the ceiling drywall had detached from the attic joists (and informed me that the drywall was sagging). Rather than blowing it off as someone else's problem, not saying anything and just adding the insulation (which would have made the ceiling cave into the house), his team spent 6 extra hours adding screwing the drywall back in place (raised ceiling 1/2" back up. I can't thank them enough for catching this and informing me. Their honesty and integrity impressed me, along with their expertise and knowledge of proper ventilation and insulation.Both levels of my house are now the same temperature and my furnace is working less to heat the house. I can't thank them enough.ARC's team kept me informed each step of the way during both jobs, they were extremely quick in their responsiveness and were professional and on time during both jobs. Thanks Jay - we are sending more referrals your way.

Nickolas Shizas
15:47 23 Oct 20
Decided to add insulation to my attic. Didn't realize all the steps that go into the process but ARC did and they did a great JOB. I was quoted a price and then had an issue with drywall coming apart from studs. they fixed it with no issues. It's been about a week since job was done and there is MAJOR difference in how the house feels. I would highly recommend ARC and Jay is extremely easy to deal with! Due to improvement in attic I'm going to insulate the walls......btw very reasonable pricing......

Andrew Nathan
14:21 22 Oct 20
ARC provided me with a very reasonable price to insulate the walls of my home which I discovered had no insulation. They arrived on time and got the work done in one day. The workers were very nice and professional. They made sure to clean up any debris. I highly recommend this company to anyone needing any type of insulation. Thank you ARC!

Yovanna Pomarico
02:16 23 Sep 20
Choosing ARC Insulation was the right choice. Ryan was informative, he explained each detail and worked with me to obtain access to an the rebate which was a huge discount as well as providing an additional Veterans discount to boot.The operations insulation Team was very respectful, courteous and did an outstanding job to ensure the job was done right.I recommend ARC Insulation to anyone who needs their attic insulated. Their a great company to work with.Super satisfied customer,David Nobile

David Nobile
00:10 28 Jul 20
ARC was very professional when they came out, making the appointment was easy and they have a full team for their projects. They also had a quick turn around time and made it easy on us, from scheduling, taking care of the work, and also their online payments. This was for a house sale and we needed the professional assurance it would be done the right way!

Brian Pusczan
19:34 17 Jul 20
A friend recommended ARC insulation and I'm very happy they did! ARC insulation was fantastic throughout the whole process. The first visit for the estimate went very smoothly. Robert was very friendly and did a thorough job. I was provided with all of the necessary details about the job and gave me valuable insights on what he recommended. The combustion test went smoothly and quickly. The insulation work was completed in a way that met all expectations. All ARC employees were very friendly and helpful. I received email updates throughout the process from the office staff. I highly recommend ARC insulation.

Ryan Dellos
20:30 16 Jul 20
Ryan with ARC came out and did a very thorough inspection and asked lots of questions about our concerns and offered a solid proposal. The crew arrived on time, took time to protect my floors and belongings with plastic and did a great job of cleanup after the job was complete. The process from first call to final billing was easy peasy.

My wife Noreen and I are very happy with the fine work done by the two crews who worked to insulate, drywall, mud, tape and paint the garage of our 52-year-old home in Naperville. We had recently had the garage floor painted by Garage Flooring Experts (another great outfit), and while everything was out of the garage, thought that it would be best to have all the work completed. We had neighbors down the block who had used and recommended ARC. We called ARC and met with Kevin Taylor to discuss our project. We received a thorough education about the pros and cons of cellulose, as well as open and closed cell foam, and ended up going with cellulose. The crew arrived on time shortly after our floor was ready for traffic. The insulation took one full day, and did a fantastic job installing metal netting, blowing in the cellulose, filling cracks and crevices with foam insulation, and thoroughly cleaning up. They even repaired our dryer vent connection without asking. The drywall team arrive the following week, and spent 4 days total. It was a difficult job, as we didn't go with a flat ceiling. Again, the work was fastidious, and the cleanup complete. Our garage, which was a dirty, uninsulated eyesore, now looks like something you'd find in a custom home. We couldn't be happier, and don't hesitate to recommend ARC.

John Stauffer
14:02 03 Jul 20
We needed additional insulation in the attic to keep our interior walls an even temperature. Also, we had 2 bathroom fans that needed to be exhausted thru the roof rather than at the eves. ARC crew was very knowledgeable and professional. The work was completed in a reasonable amount of time.

Tom Matczak
14:35 20 May 20
Excellent company, solid communications, high level of work quality. I highly recommend Arc Insulation & their entire team. Very professional and followed through on their commitments.

Julie Lombardo
00:42 12 Apr 20
I'm giving them five stars for honesty. Three roofers came out to look at what I thought was a problem due to a leak in the roof. Each said it was an insulation problem. Someone I know in the construction business gave me the name of Arc Insulation, telling me they were the best at problem solving and did excellent work. An insulation expert came out, climbed into my attic, took a photo of the leak as well as made an explanatory video and showed me that it was a roofing problem and said our insulation was fine! The builder I know gave me the name of a roofer who came and looked at the photo and our roof and saw the problem area immediately. Thank you Arc Insulation for your honesty.

Nancy Engel
21:12 31 Mar 20
Working with Kevin has been a great experience. He is very helpful, knowledgeable and knows his stuff. Hoping the actual installation guess as smoothly. Thanks Kevin!

Trooshall Patel
22:13 25 Feb 20
My wife and I moved into a townhouse which was built in the year 2000. One would think that such a relatively new home would be somewhat energy efficient but unfortunately that was not the case. Our master bedroom (located about our attached garage) had ice cold floors and the attic above our main living area was a poorly insulated sieve of air leakage.I hired ARC to 'weatherize' our home b/c I am a home inspector and I recognized their leadership and status in the local insulation industry. Their crew of 3 came in and diligently sealed every single crack and crevice in our attic, installed airtight covers over the 25 or so can lights in our ceiling and added a foot and a half of lovely fluffy cellulose insulation on the attic floor. They also pumped the same insulation under high pressure into the drafty space between our master bedroom/bathroom floor and the garage ceiling below.The results were nothing short of amazing. The wintertime temperature of the master suite floor went from 40F to nearly 70F and our furnace runs about half as often as it did prior to their work. I don't hesitate to recommend this company to friends, family, and home inspection clients. We are very very happy with the results!

Daniel Cullen
12:49 25 Jan 20
Robert Moore was very knowledgeable and knew exactly what we needed during our attic assessment. He has a ton of experience in insulating attics. It was a no brainer to hire arc insulation after speaking with Robert. The crew that did the job was fantastic as well. They cleaned up after themselves and were very neat and organized while performing the job. The crew made sure everything was good with me before leaving the house.

I highly recommend this company they did very beautiful job in my attic insulation and also install two roof vents the stuff is very professional everything is on time.all work was done clean I specially thanks to Micheal rembold

atif pazir
00:34 22 Jan 20
Had attic insulation replaced. The cleaned out old insulation and put new foam insulation in. They were great. They tested the house before and after for efficiency before and after the work. We had a problem with the furnace in the attic after they were finished and the attic needed additional vacuuming of parts of the old material under all the ducts and pipes. Kevin sent a furnace technician and someone to clean the same day I called. Everything was completed promptly.

Holly O'Connor
22:37 17 Jan 20
I was very happy with our attic insulation project. I felt that they were professional and thorough. They qualify for rebates from the utility companies, which as I understand it, requires certain minimum standards. This included tests of CO emissions from our appliances. They also installed insulated ducting and a proper roof vent for a half bath that was venting into the attic. The other contractors I contacted did not propose to do this portion of the job according to what I understand are the local code requirements. Their price was not the lowest but it was comparable to other contractors.

dale Frobish
13:36 13 Dec 19
We are very happy with this company. They did an amazing job! Did exactly what we asked for for a very reasonable price. Special thanks to Jim and Tom. Great guys.

Liudas Svirskas
01:45 01 Oct 19
This is, in my opinion and experience, one of the few companies in the industry who really done a fantastic job on delivered exactly what was quoted/scoped with a fantastic customer response and service from begin (scheduling for an estimate, the estimator came on-time and well equipped, answered all my questions/concerns with pictures on area of my attic needing attention and how to go-by address those problem areas, scheduling for the delivery team to start the project etc.) to the very end (the delivery team cleaned-up after themselves, aside from signing a few receipts, the crew packed-up quietly even with my driveway cleared of any insulation). I am so proud, satisfied and honered to give ARC their team work & workmanship a well deserved 5-Stars.

ARC provided the best price and an excellent quality job for my basement insulation project. The time from quoting to install was also quick. The estimator Chris was helpful and provided some good advice as well before and after the install. Thank you!

Zach Yirkovsky
22:09 14 Aug 19
The crew from ARC were exceptional from the first consult to installation. They were courteous and respectful of our time and our home. The installation crew was meticulously clean and efficient.

Keri Hurley
15:46 13 Aug 19
If you're looking for high-quality service and a thorough, professional team, ARC Insulation is the way to go! Chris took the time to talk through the details of our project; he explained options and alternatives, and he thoroughly answered all questions via phone or email. When other parts of our project got delayed, ARC was able to accommodate our new timeline and reschedule the insulation. The team worked efficiently and effectively (in spite of our super hot July attic conditions)! The installers were polite and helpful. I can't speak to the comfort of our new home because we haven't yet moved in, but I am confident in the work that was completed and would recommend ARC Insulation to friends and family without hesitation.

Cortney Adams
19:53 05 Jul 19
Insulation installation is NOT a DIY job!
Similar Services We Offer: