Our experienced team will make sure to keep unaffected areas sealed during mold remediation at your property in Elmhurst to avoid further contamination.
After determining that you have a mold problem at your home or business in Elmhurst, Illinois, the next step is often choosing your plan of action for mold remediation. At ARC Insulation, we are your contractors of choice for any mold-related concern, and we are equipped to provide a thorough mold inspection and the subsequent mold remediation solutions.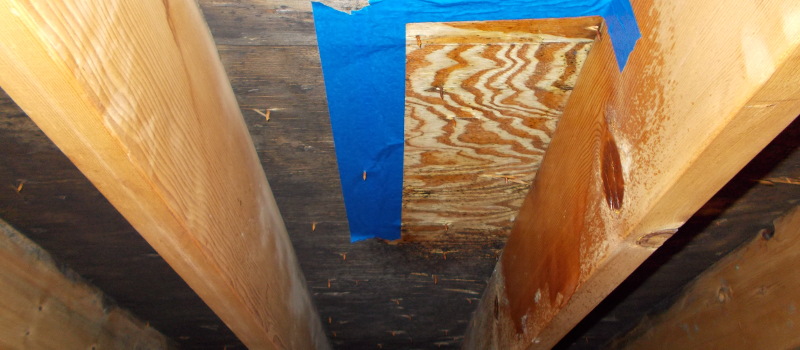 There are several important factors that determine what needs to be done during mold remediation. To start, we locate the source of the moisture that provides a thriving habitat for mold spores to grow. By eliminating the root cause of the mold concern, we can then effectively treat affected areas and remove mold more efficiently. When you call on our experienced team for mold remediation solutions, we will make sure to keep unaffected areas sealed to avoid further contamination, work quickly to remove the remaining mold spores, and ensure that lasting solutions are applied to your property to prevent reoccurrence.
Another important aspect of our mold remediation services includes an inspection of your insulative materials to ensure that they remain intact. If your insulation has sustained any damage, we can further provide services for replacement that will restore energy efficiency and comfort in your living and working spaces.
If you have questions about our mold remediation services at ARC Insulation, or if you have a mold-related concern in Elmhurst, contact us today to schedule an appointment. We have more than two decades of experience helping our customers achieve homes and businesses that are energy efficient, safe and comfortable.
---
At ARC Insulation, we offer mold remediation services in Chicago, Arlington Heights, Algonquin, Aurora, Downers Grove, Elk Grove Village, Elmhurst, La Grange, Lake Forest, Lombard, and Naperville, Illinois.