Closed-cell spray foam insulation has a higher R-value than many other insulation types.
Closed-cell spray foam is a type of insulation that delivers a number of benefits. It can be a great addition to a commercial or residential structure, providing excellent efficiency when properly installed. It is one of two main types of spray foam insulation, along with open-closed. Each has its own advantages, but they work in different ways. Closed-cell spray foam is made of closed, or encapsulated cells that are pressed tightly together to prevent moisture and air from penetrating the material. It is a rigid and stable product that is very dense, measuring in at 1.75 pounds of density per cubic foot or more.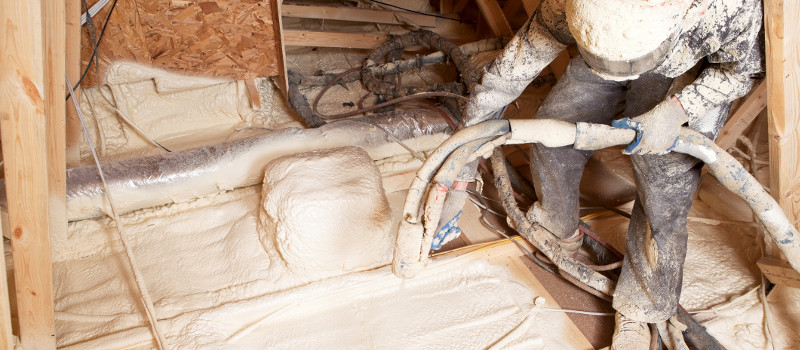 Another aspect to consider about the type of spray foam added to your structure is its R-value. The R-value refers to the ability of the material to resist heat flow, which contributes to the efficiency of the space. Closed-cell spray foam insulation has a higher R-value than many other insulation types. When properly installed, the material can prevent air loss and maintain a comfortable indoor atmosphere. This particular type of insulation can also expand into about an inch of thickness after being sprayed into the space.
In the Arlington Heights, Illinois area, you can count on the team at ARC Insulation to handle your insulation needs. We work with both commercial and residential clients to install and maintain the insulation needed to prevent energy loss and prevent air from escaping through gaps in your exterior walls. If you're struggling to stay comfortable or want to learn more about the insulation options and benefits, give us a call.
---
At ARC Insulation, we offer closed-cell spray foam insulation to home and business owners in Chicago, Algonquin, Aurora, Arlington Heights, Downers Grove, Elk Grove Village, Elmhurst, La Grange, Lake Forest, Lombard, and Naperville, Illinois.