Create an ideal storage and workspace with garage insulation.
If you live in Arlington Heights, Illinois than you know that weather here can reach both extremes. With freezing winters and hot humid summers, keeping your house at a comfortable temperature throughout the year is a big priority for most people. Thousands of customers have trusted us at ARC Insulation with insulating their homes so that they can escape the weather extremes and cut down on energy costs. However, it's not just you that benefits from regular weather. There are also many products and belongings you might have that should be stored in controlled conditions. To help with this, at ARC Insulation, we offer garage insulation.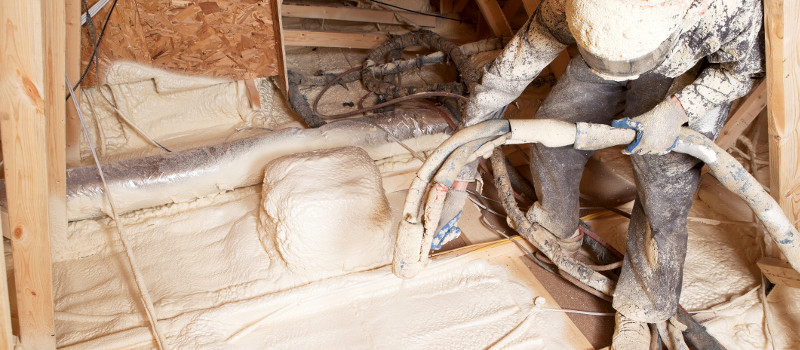 Do you have a motorcycle you love to ride? Here in Illinois, the weather isn't always ideal for rides and your bike will need to be stored for a while. Weather extremes are not good for your bike or its tires. Storing your bike in an insulated garage is the best choice. What about antiques? If you have any family heirlooms you keep in storage, they are best preserved in controlled temperatures. Food storage is another item that is best kept in an insulated garage. Along with storage, if you are the handy type that likes to build and repair, an insulated garage will be a great space to work year-round.
Here at ARC Insulation we have been providing our community with top-of-the-line insulation for twenty-seven years now. We are passionate about insulation because we know why it's important and where it should be used. We have highly knowledgeable and skilled technicians that can equip your home and garage with the right insulation to create ideal living and storage spaces. To learn more about our garage insulation, give us a call today.
---
At ARC Insulation, we offer garage insulation services in Chicago, Algonquin, Aurora, Arlington Heights, Downers Grove, Elk Grove Village, Elmhurst, La Grange, Lake Forest, Lombard, and Naperville, Illinois.