We recommend that spray foam insulation be installed by a trained, skilled professional.
One of the types of insulation that we get asked about frequently here at ARC Insulation is spray foam insulation. We are proud to say that we offer it for our customers in the Arlington Heights, Illinois area because we are convinced it is an exceptional option for optimal energy efficiency. When put into place using state-of-the-art equipment by a skilled installer, this product expands to fill the space completely resulting in air sealing at its best.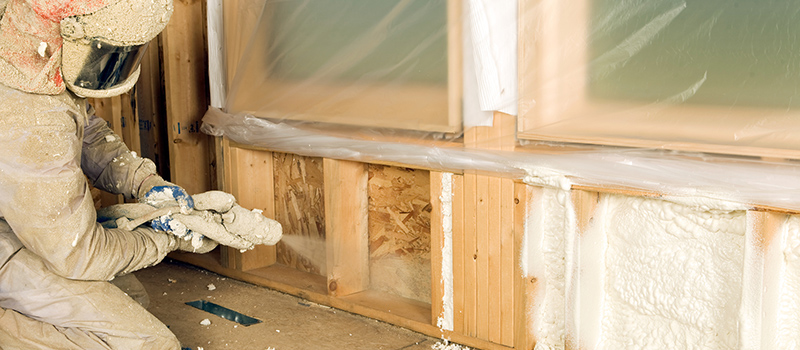 The ideal time to have spray foam insulation installed is during construction, but there are ways to upgrade an existing home. We just drill a few easily patched holes so we can fill the wall cavity between the studs and then move to the next section, and so forth. Of course, if you are about to renovate and remove the interior walls, that is also a good time to apply spray foam insulation. Regardless of the situation, we highly recommend only turning to a professional when you need spray foam insulation, as it does require talent and experience to do properly.
Demonstration of Spray Foam Insulation
We are happy to discuss how spray foam insulation works and all the advantages involved with this product so you can make an informed decision about proceeding with it or changing to another type of insulation. The important thing is making your home more energy efficient for your family's comfort and enjoying all the things that you can do with the energy savings.
If you have any questions about our insulation services, including installing spray foam insulation, don't hesitate to contact us. We are happy to conduct a home energy audit to determine if your home could benefit from additional or replacement insulation.
---
At ARC Insulation, we offer spray foam insulation to home and business owners in Chicago, Algonquin, Aurora, Arlington Heights, Downers Grove, Elk Grove Village, Elmhurst, La Grange, Lake Forest, Lombard, and Naperville, Illinois.