Insulation can often go overlooked—which is easy to understand since it's buried underneath the finishes of your home. However, the quality of your insulation can have a significant impact on your home's energy efficiency as well as your family's overall comfort. Underinsulated homes also cost more to heat and cool, especially with the drastic weather changes found around Chicago. In addition to high utility bills, some common signs that your home is in need of insulation upgrades include:
Ice dams in the winter
Moisture issues in the summer
Drafty rooms
Uneven temperatures
ARC Insulation has insulated over 30,000 homes since 1993, helping families in the Naperville and surrounding areas be more comfortable and energy efficient. We offer comprehensive insulation services that will provide long-lasting solutions to your home performance issues. Our team is equipped to provide removal, replacement, or new insulation installation, so you enjoy the benefits right away.
How Insulation Works
Warm air can move to colder spaces in many ways, passing through your walls, roof, and even the air itself. If your home isn't properly protected from the flow of warm air, it can cause major comfort issues and make your HVAC system work harder than it needs to.
Insulation creates a barrier between the conditioned and unconditioned areas of your home. This barrier plays a crucial role in your home's performance by not only keeping your conditioned air where it belongs, but also by lessening the strain on your HVAC and other equipment. It's a common misconception that insulation only works in the winter. Just as it works to keep heat in your home during the colder months, insulation keeps the cool, conditioned air in your home throughout the summer too.
What is R-Value?
The way to measure how resistant insulation is to heat flow is called its R-value. Generally, higher R-values mean a more effective insulation, however it's important to also maintain proper ventilation to avoid moisture issues. If your home is unable to properly breathe and release moisture, mold growth and other indoor air quality issues can arise. Naperville and Chicago are in climate zone 5 with a recommended insulation R-value of 49-60 in uninsulated attics and an R-value of 25-30 for floors.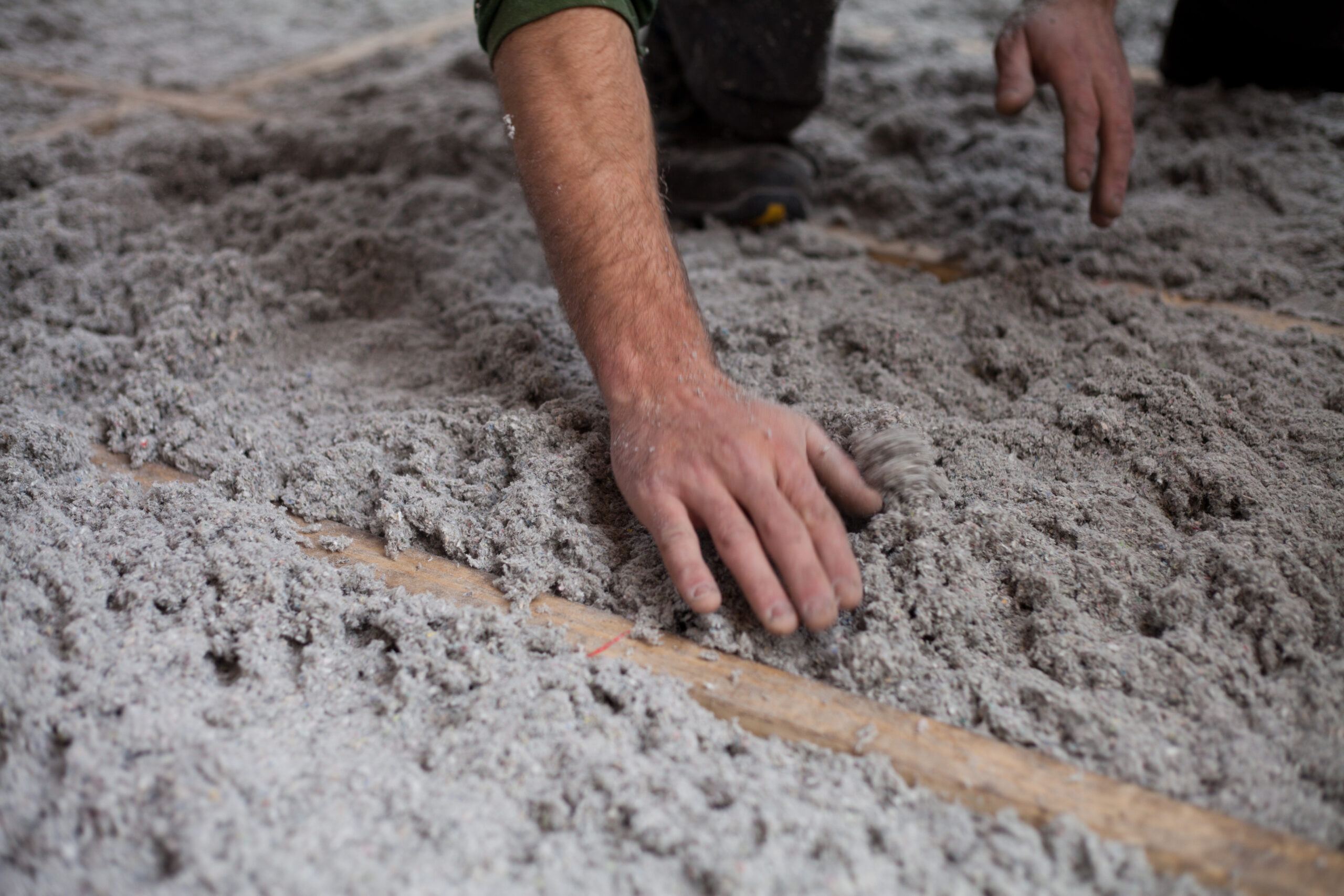 Where To Insulate Your Home
Before starting any home performance project, it's important to find where your Chicago home has inefficiencies. With an energy assessment from ARC Insulation, you'll gain a better understanding where your home is underinsulated. From there, we will provide customized recommendations for insulation services, like:
Types of Insulation
Traditionally, when a person thinks of insulation, the first thing they think of is fiberglass; however, fiberglass is known for losing its effectiveness with temperature fluctuations. Fortunately, ARC Insulation offers alternatives that provide superior thermal seals and a much more effective insulating barrier in your home, such as:
ARC Insulation: Your Chicago Insulation Contractors
We believe your Chicagoland home should be a place of comfort all year round, and are committed to providing solutions with the highest-quality insulation available. When you work with us to add home insulation, you will see improvements in the indoor air quality in your home and effectively eliminate drafts, moisture, and access to allergens and pollutants.
Unlike other Chicagoland insulation contractors, our team uses a whole home approach to solving issues so that you can live and breathe easier, all while lowering your utility bills. ARC Insulation can even help you qualify for various rebates and incentives on insulation services so you can maximize your savings.
Increase your home comfort and upgrade your insulation today. Call 815-293-1250 or contact us online.
---
At ARC Insulation, we offer insulation services in Chicago, Arlington Heights, Algonquin, Aurora, Downers Grove, Elk Grove Village, Elmhurst, La Grange, Lake Forest, Orland Park, Lombard, and Naperville, Illinois.
Similar Services We Offer: