Enjoy the warmth and comfort of your home with our insulation replacement services.
Your insulation is a critical part of keeping your home warm in the winter, cool in the summer, and comfortable all the times in between. When you have the right type and proper amount of insulation, your home won't be drafty, it will be more energy efficient, and you will be more comfortable inside no matter what is going on outside. Even though many types of insulation are made to last for several decades, there can be issues that occur that will necessitate an insulation replacement.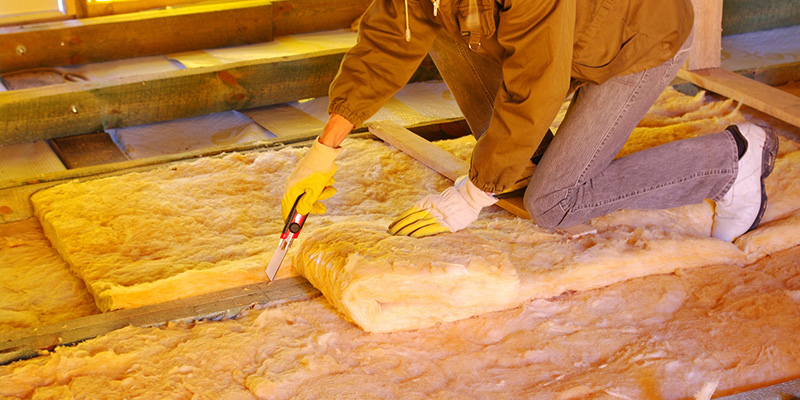 Insulation replacement is often a process that is done when something has damaged the insulation. Because insulation can have a lifespan similar to a human's lifespan, damaged insulation is going to need replacement far more often than insulation that is no longer working. For example, insulation can be damaged by a rodent infestation, a leaky roof, issues stemming from poor installation, fire or other problems. Any of these and other issues can cause you to require an insulation replacement.
Here at ARC Insulation, we want to give you the best in insulation in the Arlington Heights, Illinois area. If you need insulation replacement services, we can use our experience to give you the best possible results. We have been servicing the Arlington Heights area since 1993 and can use our level of expertise to help outfit you with a variety of insulation materials, including spray foam, cellulose and blown-in insulation. When we are done with your insulation replacement, you will be able to enjoy a comfortable, more efficient home. To learn more about our insulation replacement options, please contact us today.
---
At ARC Insulation, we offer insulation replacement services in Chicago, Arlington Heights, Algonquin, Aurora, Downers Grove, Elk Grove Village, Elmhurst, La Grange, Lake Forest, Lombard, and Naperville, Illinois.