Cellulose insulation is an environmentally friendly insulation option that is made from recycled paper. It is very versatile and can be installed in almost every part of your home. It is less expensive than spray foam insulation, making it a popular choice among homeowners. But with various insulation options available, it can sometimes be hard to know which insulation option is best. Here are four benefits of cellulose insulation.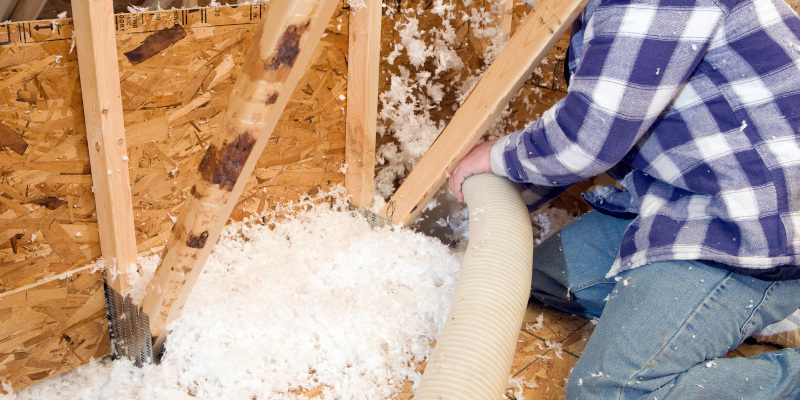 Reduce Energy Bills. Cellulose insulation fits well around the pipes and wires in your wall, leaving very few pockets of air. This makes it an effective protection from the outdoor temperatures. This insulation will keep a consistent temperature in your home, helping your heating and cooling systems to use less energy. This saves you money every month on your energy bill.
Resists Fire and Discourages Mold. Cellulose is treated with boric acid, which makes it fire-resistant. It actually has the highest fire safety rating of Class I. The boric acid also makes this insulation resistant to mold. This will protect you and your family from the adverse health effects that mold can cause.
Noise Reduction. The lack of air pockets in cellulose insulation prevents the movement of sound waves. This dense material will deaden the sound between the walls and floors in your house.
Great Pest Control. The treatment of boric acid in cellulose insulation also has one more useful effect: it makes the insulation toxic to insects when eaten. The unpalatable nature of the insulation discourages insects from living in or near it.
If you are interested in having cellulose insulation installed in your home, we can help. At ARC Insulation, we want to make your home more comfortable and energy-efficient. Give us a call, and we can help you determine if cellulose insulation is the right choice for your home.