Get the straight story from insulation contractors who care about your comfort and your home's energy efficiency.
At ARC Insulation, we know there are several insulation contractors serving the Orland Park, Illinois area that you could choose for your home insulation needs. What you may not realize is that it truly does make a difference you who hire to install, upgrade, or replace your home's insulation. There are two components of an effective insulation project: the materials and the expertise of the installer. We have earned a stellar reputation since 1993 for ranking high with both.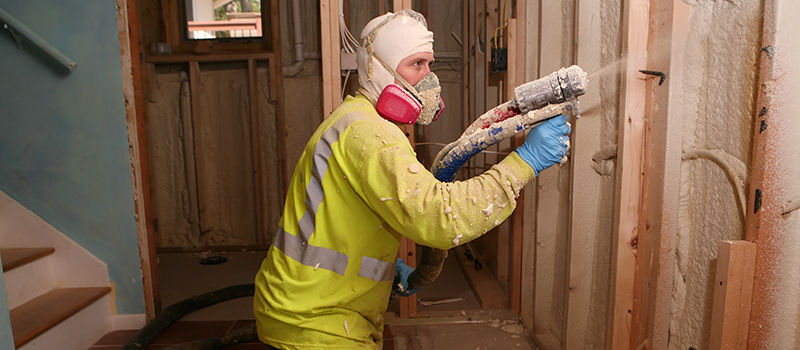 We are dedicated to becoming the preferred insulation contractors in the area by providing a high level of service, and that includes taking the time to accurately assess your home's current insulation and how well it is performing. By completing an energy audit that seeks out areas where heat loss is occurring, we can show you what is going on and how to best resolve your most pressing energy efficiency concerns.
We have a preference for fiberglass insulation alternatives because our experience has proven that spray foam and cellulose insulation perform more reliably with the extreme temperature fluctuations we have in this area of the country. We are dedicated to giving you the best protection against unwanted air flow and heat loss, so your home can be comfortable and your HVAC system won't have to work harder than it needs to, resulting in premature failure.
If you would like one of our insulation contractors to come to your home to complete an energy audit and answer your questions about insulation, don't hesitate to contact us.
---
At ARC Insulation, our insulation contractors are proud to serve Chicago, Arlington Heights, Algonquin, Aurora, Downers Grove, Elk Grove Village, Elmhurst, La Grange, Lake Forest, Orland Park, Lombard, Schaumburg and Naperville, Illinois.