When it comes to choosing the right kind of attic insulation, it's important to know about the different options. You might be building a new space, need to add insulation when there isn't any, or replace what is already there. It may be possible to switch from one type of insulation to another, as well.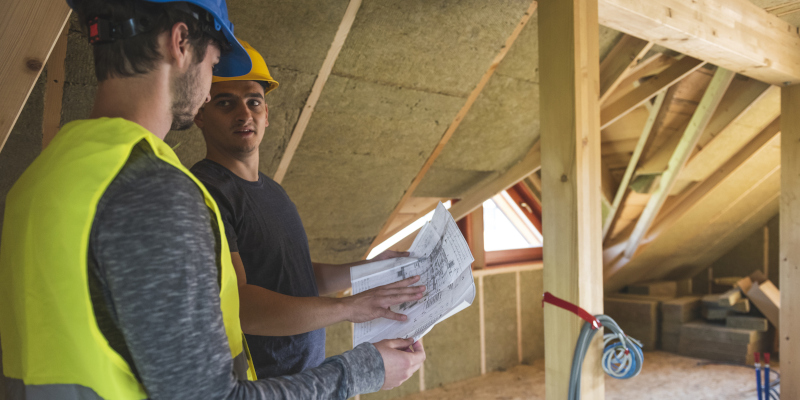 When comparing insulation materials, you'll want to look into the R-values. That letter stands for resistance, or how the heat transfers from hot to cold air. A higher R-value means a greater reduction in heat transfer. Here are some high-performing insulation categories to consider:
Spray Foam Insulation. Spray foam attic insulation can be open-cell or closed-cell. After it's applied, the foam expands into the space or inside building envelopes. When properly installed, spray foam hardens, is impermeable to water, and can last for decades. The R-value range for spray foam attic insulation is typically 3.6 to 6.5.
Blown-in Insulation. Blown-in insulation has several advantages over fiberglass insulation, including superior thermal efficiency, resistance to fire, pests, and mold, and sound dampening characteristics.
Cellulose Insulation. Cellulose insulation resistant to fire and pests. We use wet-spray cellulose because it increases the insulation density and controls dust. This insulation's R-value is about 3.5 per inch. We offer a type of cellulose insulation called Nu-wool insulation. It's environmentally friendly and has high thermal efficiency.
The best way to find out which type of attic insulation best suits your needs is to set up a consultation with one of our trained, certified insulation professionals.