If you spot mold in your home, it may seem like it would be easy to remove it yourself. However mold can be difficult to properly treat and remove without experience and proper equipment. Here are three reasons why mold removal should be professionally done.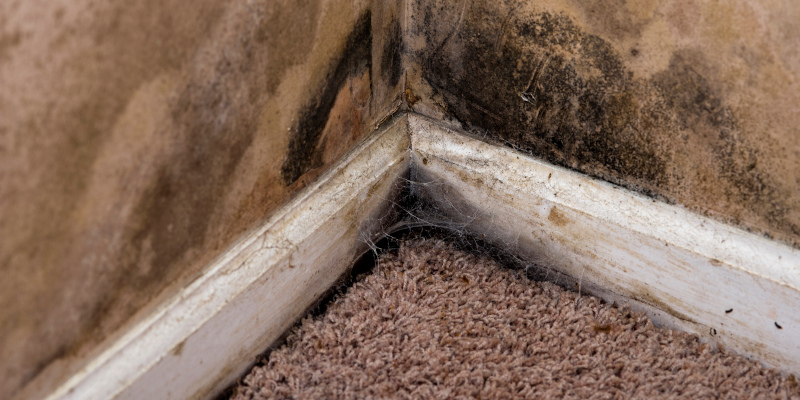 Mold Can Easily Spread. Mold releases spores into the air that can travel throughout your entire house. As it moves to other areas of your home, it continues to grow. It can grow behind your walls and spread to hidden areas in your home. Our mold removal professionals understand how mold grows and spreads and can make sure to remediate all of the mold in your home.
Visible Mold Can Indicate a Larger Problem. Mold on a surface can be a sign that additional mold is growing behind the walls, in the floor, or in your ceiling. A professional understands how mold spreads and can help you determine the extent of mold growth in your home. A professional can also look into the cause of the moisture causing the mold growth. Moisture can be caused by many different factors from insufficient insulation to a leaky roof. Finding and fixing the source of moisture can help you protect your home from future mold as well as prevent larger damages.
Don't Risk Your Health or Safety. Mold can cause many health issues, including infections, congestion, fevers, and shortness of breath. Your health is not the only complication that mold can cause. It also can be a risk to your safety. Mold can weaken the wood in your walls and floors. If mold is not removed properly, it can lead to very dangerous damage to your home.
At ARC Insulation, we understand how important your home is. We also understand how important it is to provide effective mold removal. If you find mold in your home, give us a call, and we will use our experience and specialized tools to remove any type of mold.