If you are in the market for new insulation, then you probably already know that there are many products to choose from. One of our top favorite insulation products is spray foam insulation. This type of insulation is a popular option for many homeowners. It is popular for many good reasons. Below are some of the many benefits of installing spray foam insulation in your home.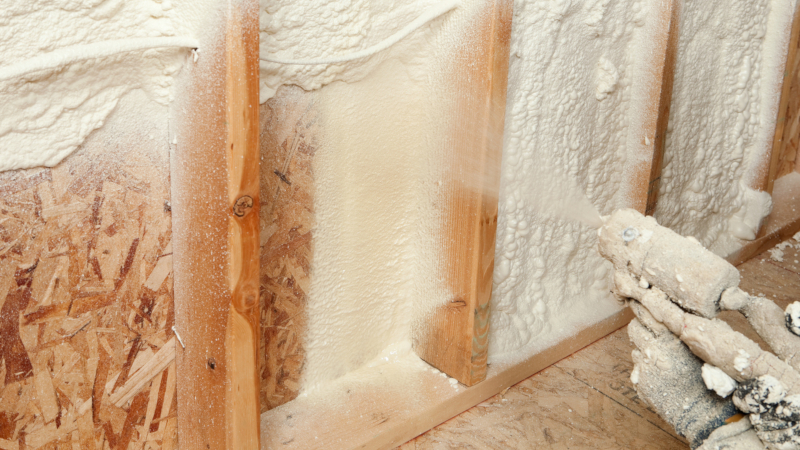 Lower Energy Bills – Maybe the most important reason many homeowners choose spray foam insulation is because of how efficient it is at insulating the smallest of cracks and holes. Because this type of insulation is sprayed, it is able to completely cover the area and prevent even the smallest amounts of unwanted air in to your home. This helps to keep your home at a more consistent and desirable temperature, which reduces your need to use your costly HVAC system.
Reduce Allergens – Because spray foam insulation is so good at keeping out unwanted air, it is also really good at reducing the number of allergens and pollutants coming into your home. This is especially vital for anyone with allergies, asthma, or other health concerns.
Reduced Noise – If you choose open-cell spray foam insulation, then you will also be able to block out a large amount of noises from your neighbors, annoying pets, and road noises. It also helps to keep your own home noises from disturbing your neighbors.
Pest Barrier – When spray foam insulation is installed, it immediately blocks the access that bugs, pests, and rodents once had to your home. If pest control is a serious concern for you, then we recommend closed-cell spray foam.
The many benefits of spray foam insulation make it a wonderful option for many homeowners.