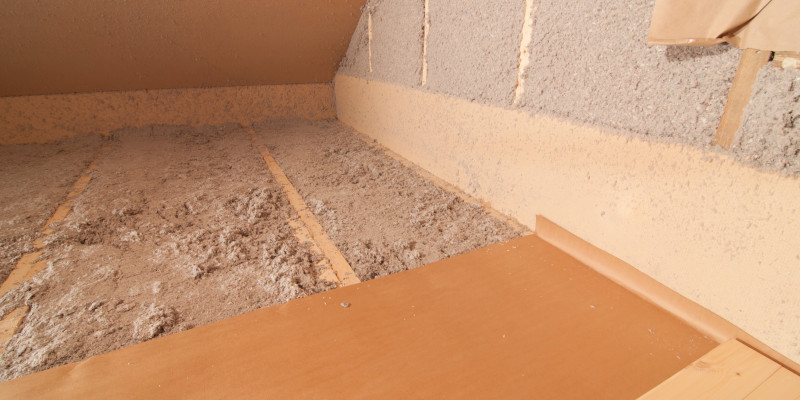 When you are having a new home built or building an addition, one of the things that is vitally important is what is behind the walls. If you have been wondering about energy efficiency options, you'll find the answer you need in the new home construction series, Behind the Walls. The 6-part series discusses the foundation, framing, Tyvek house wrap, windows, energy sealing, and cellulose home insulation.
The sixth video in the series provides a detailed explanation of the many benefits involved with spray cellulose insulation while demonstrating how it is installed. With benefits including stopping air leakage, being good for the environment, and including an EPA registered fungicide, Class A fire rating, sound control, and insulating for both hot and cold seasons to save on utility bills, cellulose home insulation is a highly touted insulation solution for today's homes.
Here at ARC Insulation, we are proud to have been a part of this video series and involved with the Stafford Place Community built by Airhart Construction, as well as all their homes around the Wheaton, Illinois area. It is exciting to be a part of the home energy solutions that are being embraced by the home construction industry today. We stand behind our work and our products because we've insulated over 20,000 homes since 1993 and know how satisfied our customers have been. If you would like to start saving up to 50% on your home energy costs, call us to learn more about insulation solutions for your home.