Blown-in insulation is applied by blowing or spraying insulation material into the desired area. It is a great product for attics and walls. Here at ARC Insulation, we use cellulose insulation that is made of recycled cardboard and newspaper that has been treated. Many home and business owners are choosing blown-in insulation because of its' many advantages. Some of those advantages are discussed below.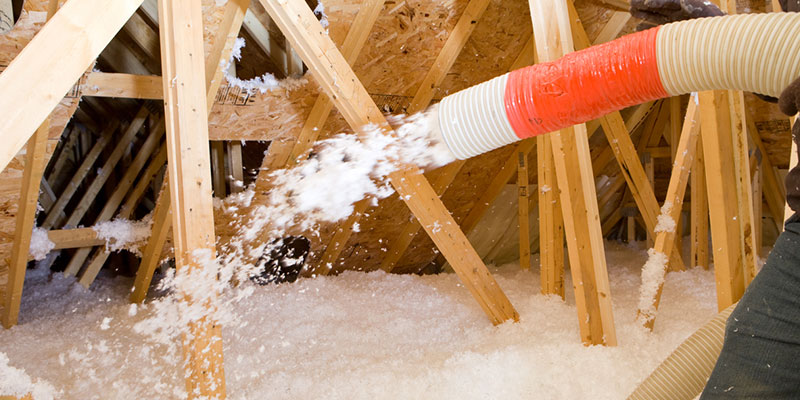 Fast installation – Blown-in insulation can be quickly installed by professionals.
Energy savings – A well-insulated attic and/or walls help to prevent air from leaking out of the home and can saving you money on your energy bill. Blown-in insulation is really good at filling cracks and holes to prevent losing heated or cooled air.
Noise dampening – Blown-in insulation helps to cut down on noises traveling from room to room.
Recycled materials – Going green is important to many. The cellulose used in our blown-in insulation comes from recycled newspaper and cardboard.
Complete coverage – When blown-in insulation is sprayed in the attic, it covers everything from wood, wires, plumbing and beams.
Blown-in insulation has many benefits that make it a very good choice for many home and business owners. If correctly installed by professionals, you can benefit from all of the advantages discussed above. Here at ARC Insulation, we know how to correctly install blown-in insulation so you will receive the full benefits of this product. We are experienced in staying on budget and on schedule so that you will have a stress-free experience.