With energy costs on the rise, it's more important than ever to ensure that your home is properly insulated. At ARC Insulation, we offer several Chicagoland based insulation services, including blown-in, cellulose, and spray foam insulation installation, to help you achieve your home comfort and energy efficiency goals. These types of insulation can help save you money on your heating and cooling costs, prevent winter ice dams, improve your indoor air quality, and more.
Blown-in insulation is a good choice for many applications, and the installation process makes it particularly great for retrofit projects. This type of insulation is literally "blown-in" behind your walls, in your attic, or in other areas of your home using a hose. Blown-in insulation is usually made of cellulose, giving it a high R-value along with many other benefits, including: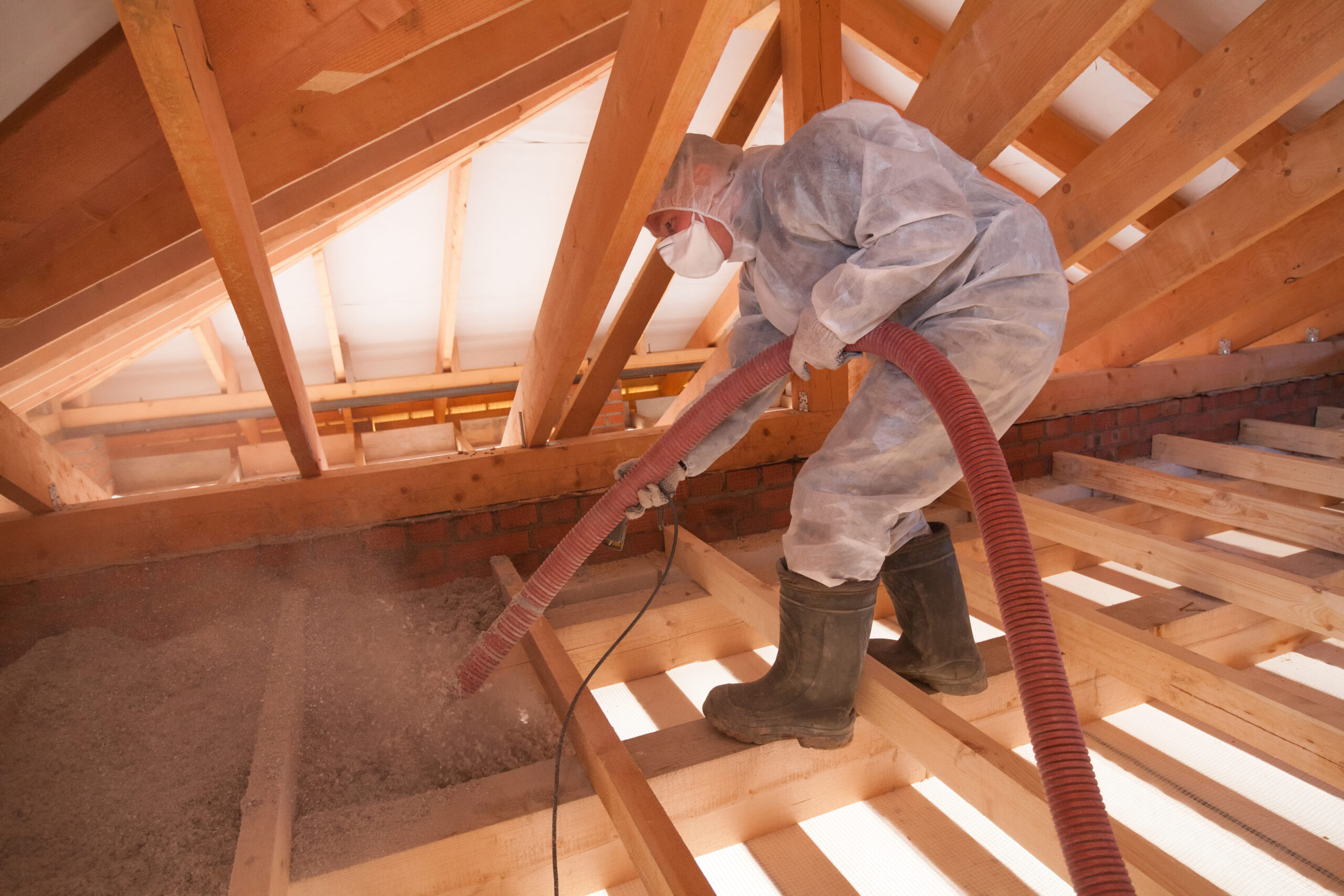 Easy installation

Energy-saving thermal efficiency

Sound dampening

Long-Lasting

Fire, pest, and mold resistant
If you're looking for insulation that's environmentally friendly but also offers comprehensive protection for your home, cellulose insulation is the best choice. As one of the most energy efficient and eco-friendly insulation materials, cellulose is mostly made from recycled newspaper that's treated to make it resistant to fire, mold and insects.
Cellulose insulation comes dense-packed, which is good for walls and ceilings, or loose-fill, which is great for attics—both of which are blown in and conform to a building's structure. ARC Insulation only uses the highest graded cellulose insulation from Nu-Wool. Some of the benefits of cellulose insulation include: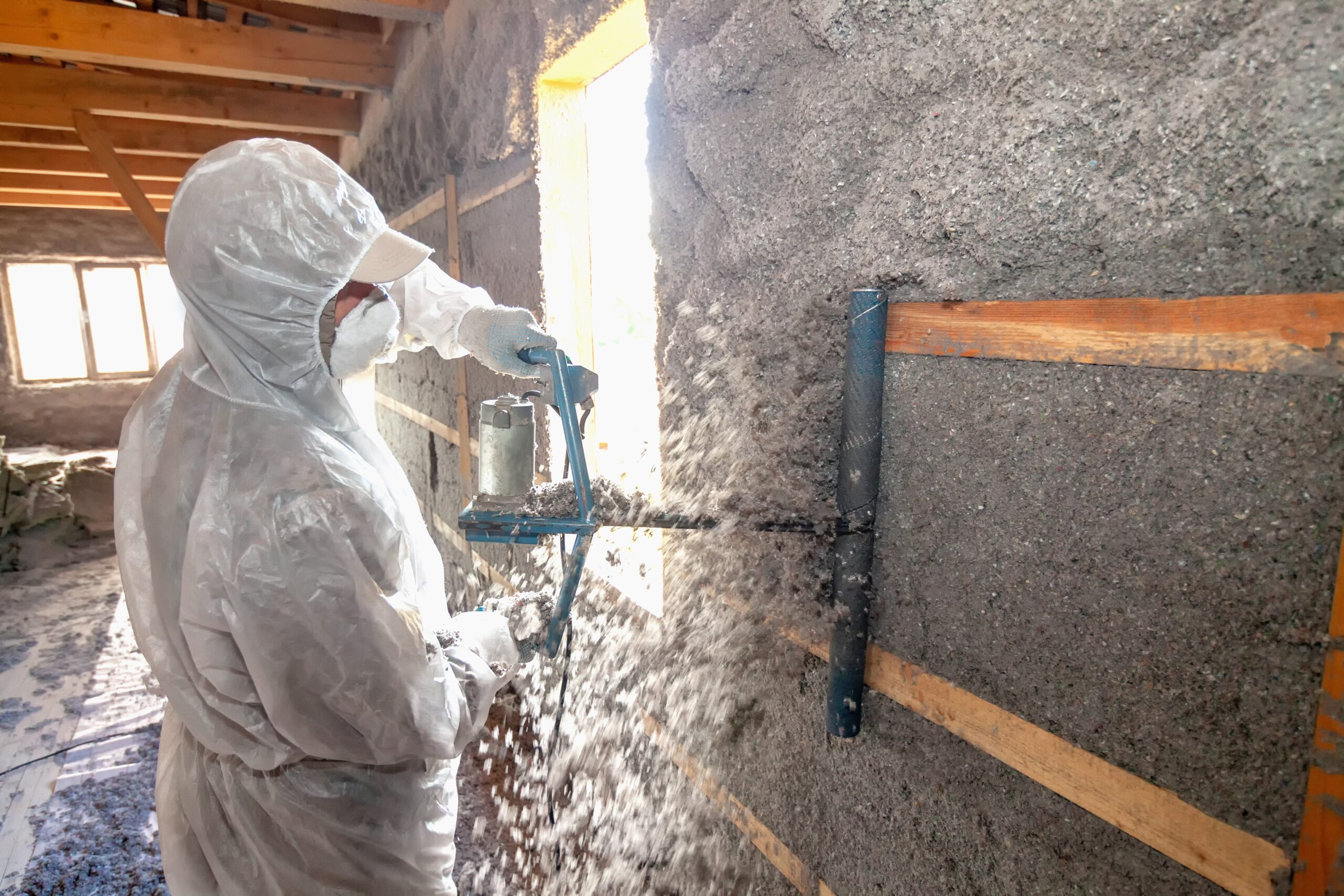 Cost-effective

High-performance

Mold Resistant

Fire retardant

Insect repellant

Sound dampening

Non-toxic
Spray foam insulation provides many advantages for homeowners, primarily because it insulates and air seals. While batt insulation may cover the largest surface area, it won't fill in air leaks and can't always accommodate hard-to-reach places.
Spray foam is versatile because it can insulate and air seal wall cavities, exterior walls, crawlspaces, attics, and small gaps and cracks throughout a house. Spray foam products can limit air infiltration and air movement throughout the home, which helps reduce energy usage, limits intrusion of pollutants and allergens, and makes the home more comfortable.
If you're looking for the best spray foam insulation companies in the Chicagoland area, look no further! At ARC Insulation, we install both closed cell and open cell spray foam insulation, Spray foam insulation is made by mixing two components. They react very quickly when applied, expanding to create foam that insulates, seals gaps, and can form air, moisture, and vapor barriers.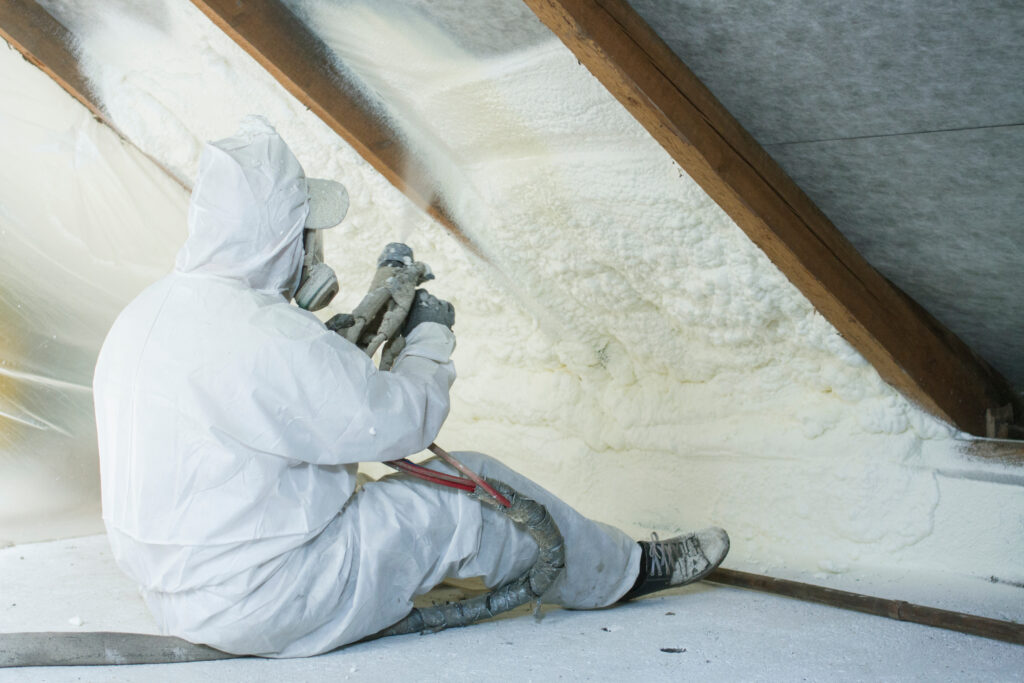 Closed cell spray foam is rigid, with no air space left between the cells. Because it is denser and more rigid, it can protect the structural integrity of your home. Closed cell spray foam is a great option for exterior applications or areas with high humidity, like your attic or basement. Some of its other benefits include:
Moisture resistant

High R-value

Long lifespan

Energy efficient
Open cell spray foam has more space between the cells, making it more malleable to its surroundings. Open cell spray foam will not only help you enjoy a tightly-sealed building envelope but will also give you confidence that your home has additional fire-resistance protection. Open cell spray foam is a better option for interior applications, like your interior walls and ceilings.  There are many other benefits to this type of insulation, such as:
Affordable

Light-weight

Sound dampening

Flexible
ARC Insulation: Your Chicagoland Insulation Expert
The right insulation type and expert installation make all the difference in the end results for your home. When you work with our team, you can trust that we will recommend the right type of insulation that's needed for your Chicagoland home. We can even help you maximize your savings with incentives, like the Inflation Reduction Act insulation tax credits and Nicor gas rebates.
The ARC Insulation team specializes in the use of state-of-the-art, energy efficient insulation systems, and our primary goal is to help you minimize your energy bills, protect your home, and increase your comfort. Not sure where to get started? No problem—we can find out exactly where your home's insulation needs to be improved with an energy assessment!
Schedule your insulation services with the team at ARC today. Call 815-293-1250 or contact us online.