Cellulose insulation is an effective way to create barriers that guard homes and businesses against heat loss, moisture problems, pest infestations, and noise. It also resists fire, so you'll feel confident that your investment will be protected. It's clear that cellulose insulation is efficient and reliable, but what exactly is this stuff made from?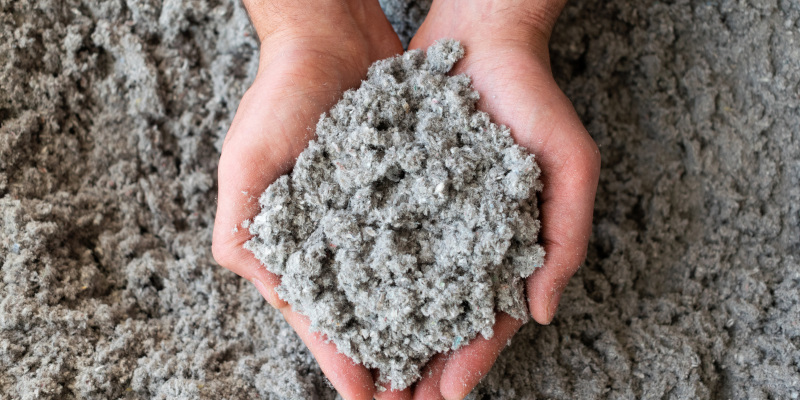 Cellulose Insulation is Made from Recycled Material. Believe it or not, cellulose insulation comes from recycled newspapers and recycled denim that gets ground up and treated with chemicals like ammonium sulfate, borax, and boric acid. All are flame retardants that make the material pest- and insect-resistant.
Nu-wool Insulation. At ARC Insulation, we offer Nu-wool insulation, a cellulose insulation brand. Made of 86 percent recycled materials, Nu-wool is environmentally friendly and has a 10-year energy guarantee.
How is Cellulose Insulation Installed? The two ways of installing cellulose insulation are loose-fill and blown-in. The second method is recommended and uses special equipment like hoses. This works especially well in finished areas like walls, around obstructions, and in oddly shaped areas. Loose-fill can be densely packed into floors and attic cavities. It can also be wet sprayed when there is new construction and is often installed before drywall gets hung.
Is Cellulose Insulation Reliable? Insulation thermal efficiency is measured in R-values, where the higher the R-value, the better the thermal efficiency. These numbers vary because these products are made by different companies. As a guideline, cellulose insulation typically has an R-value from 3.1 to 3.8 per inch.
Your best R-value depends on many different factors, like what part of the country you live in, the size of your home or business, and the age of the structure. To learn more, call us at ARC Insulation today. We are the largest cellulose insulator in the Chicagoland area and are eager to explain your options.