If you are getting ready to have insulation installed, you're likely thinking about which type of insulation is best. There are many insulation options out there, and it can be hard to determine which one is the best fit for you. During your decision process, consider blown-in insulation. Here are the top benefits of choosing blown-in insulation.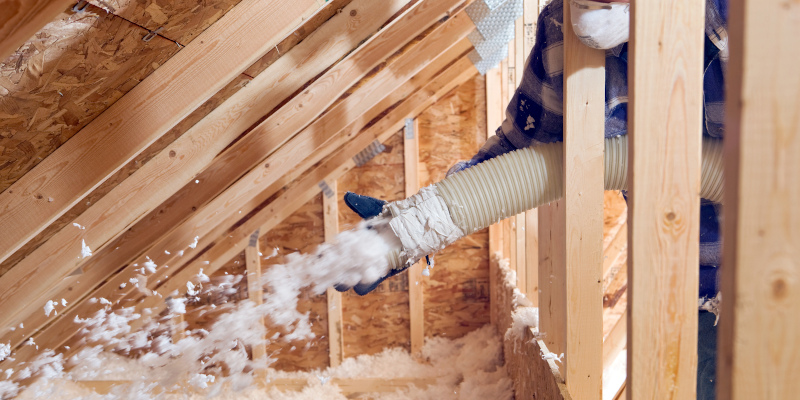 Efficient – Blown-in insulation is efficient in more ways than one. Blown-in insulation makes for a quick and efficient installation process that is painless. Additionally, blown-in insulation is very energy-efficient and provides excellent R-value and covers those hard-to-reach areas.
Sound Dampening – A big perk of blown-in insulation is that it can not only insulate your space, but it can also be sound-dampening. If you use your attic space for recreation or an office, this can be highly beneficial to prevent noise from traveling from room to room.
Energy Savings – As the winter months come and go, you will be thankful that you chose blown-in insulation. Blown-in insulation prevents air from seeping through small cracks and making it hard for your home to regulate temperature. Over the changing months, you will see the cost savings in your energy bills.
Long-Term Benefits – Overall, blown-in insulation has long-term benefits that will benefit you as a home-owner, and future residents to come. Blown-in insulation has a high R-value at an affordable rate that will save you time and money in the long run.
We hope these benefits have inspired you to choose blown-in insulation for your future projects. If you have any questions regarding blown-in insulation, contact us today at ARC Insulation.