There are many insulation products to choose from when insulating an attic. It is important to pick the best product for the job. We really like blown-in insulation for most attics. Below are our top reasons to choose blown-in insulation for your attic.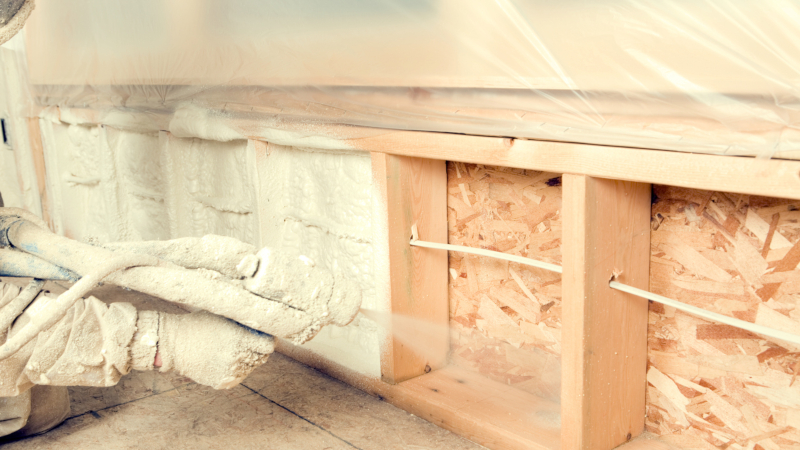 Fire Protection – Attics can be a common place for fires to start. With blown-in insulation, you get a tighter air protection barrier, which helps to dampen a fire by not fueling it with more oxygen.
Reduces Energy Costs – Blow-in insulation helps to reduce your energy bill by providing a superior insulation that reduces the variance in temperature inside your home.
Soundproofing – The sound-reducing effect of blown-in insulation can help to make your house feel like a home with peaceful quiet. The blown-in insulation helps to minimize noises from room to room, as well as reduce the noises coming from outside of the home.
Less Condensation – The airtightness of blown-in insulation also helps to keep moisture out of your attic. This helps to reduce the possibility of mold issues, as well as poor smells and damage due to moisture.
When considering replacing old insulation or installing insulation for the first time in your attic, we highly recommend looking in to blown-in insulation. The attic is a very important part to the proper function of your home. We recommend that you spend some time researching and asking for recommendations on different products for your attic before you make the step to have it installed. You won't regret putting in a little extra time before making your decision.