When using spray foam insulation, you will need to decide if you are going to use closed-cell or open-cell spray foam. Both are good products but are different in their makeup and one may not be right for specific uses while the other one is. To help you decide which is right for you, we will compare the two below.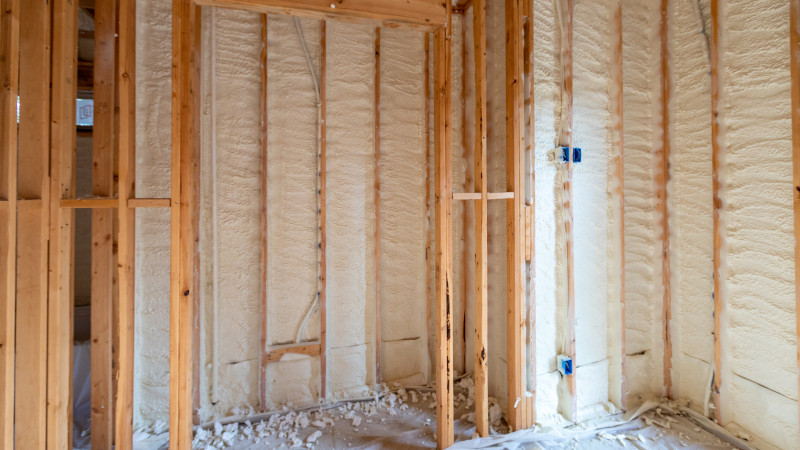 Closed-Cell Spray Foam – The cells in this spray foam are just like the name implies, closed. The cells are closed so tightly that no air or moisture can get through it. Due to its closed-cell formation, this type of spray foam is very rigid. Closed-cell spray foam has a high R-value of about 6 or higher. This spray foam type is denser at about 1.75 pounds per cubic foot. It expands less at about 1 inch of expansion. For greater insulation, multiple applications can be made over one area.
Open-Cell Spray Foam – This type of spray foam is more pliable or flexible due to the cells being left open. The density of this insulation is around .5 points per cubic foot. The expansion of open-cell spray foam is greater at about 3 inches. This usually means that only one application can be used in a typical wall. The R-value is at around 3.5 per inch, which may not be ideal in some colder climates. Open-cell spray foam is less expensive than closed-cell. Because it expands so much, it is ideal for use in hard-to-reach spaces.