Mold, a fungus that grows in damp, humid environments, can invade your attic. Most homes today have attics that allow moisture to enter from the house. Add to that inadequate ventilation to eliminate this moisture, and it's a recipe for mold growth. By limiting the amount of moisture that enters the attic and improving attic ventilation, we can address the factors conducive to mold growth.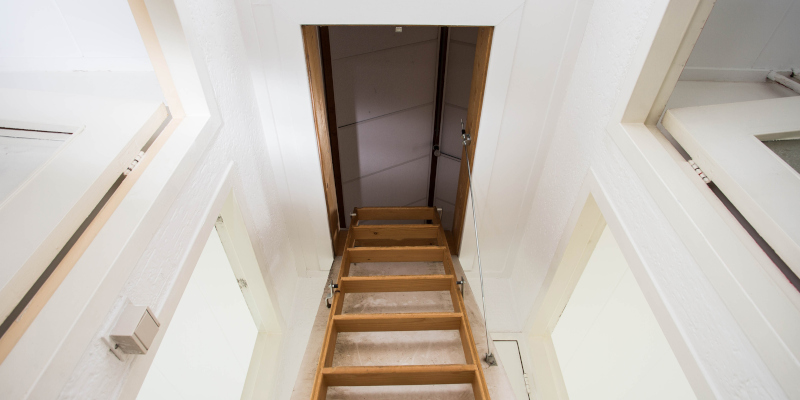 Mold remediation is not a DIY project, and there are reasons you need to call a professional.
Mold is a health risk. Breathing mold, even for a brief time, has the potential to cause respiratory issues. Coupled with the dust, insulation, and other indoor pollutants in your attic, this could trigger an asthma attack or irritate your lungs. Attic mold remediation requires expertise as well as the use of advanced techniques and equipment. We have personal protective equipment to ensure we do not contact the mold or spread it to other areas of your home. Cleaning mold could cause more contamination and jeopardize your home's air quality.
Mold is a survivor. Mold regrowth is another good reason you should never try to remediate mold. Attic mold remediation is incomplete unless you also address the source of mold growth. If the source is not taken care of, mold will likely return within a few days. Mold is difficult to remove, and you need trained professionals to adequately remediate the problem.
Save time and money with a professional. An attic mold remediation company's most significant advantage is that they have the necessary equipment and tools to detect and remove mold effectively. The specialized equipment can access difficult-to-reach places, and professionals can do the work efficiently. We will also look for any underlying issues that could lead to mold problems down the road. Hiring a professional can save you a lot of money and worry in the long run.
You should never take mold problems lightly. If you suspect a mold problem in your home, it is best to contact us today.