Insulating your garage is important, especially if you want to heat your garage. Garage insulation helps to keep your garage, vehicles, and belongings warmer. Garage insulation helps to keep the warm air from leaking out and being lost which can cost you lots of money. There are many options to choose from for garage insulation. We are going to discuss four of the most common garage insulation types.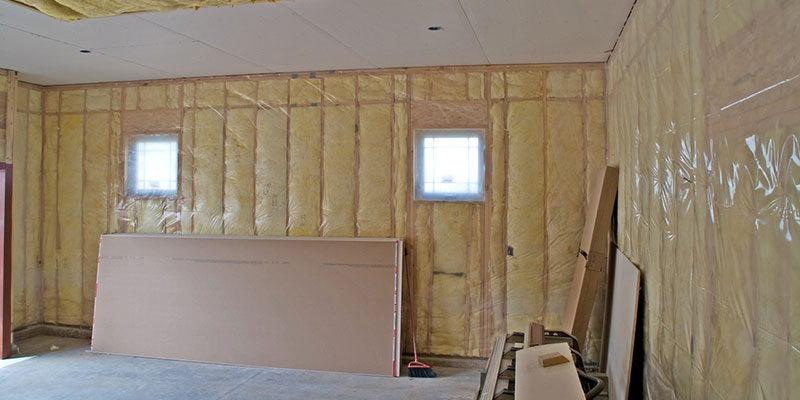 Rigid foam insulation – Rigid foam insulation is a good choice for garage insulation. It comes in 4 by 8 foot sheets. You can select which thickness is right for your home. The thickness ranges from half an inch to four inches. Rigid foam insulation has a high R value. It can also be cut down to just about any size or shape to fit your needs.
Cellulose insulation – Cellulose insulation is a good option for finished garages (garages with drywall). This is because it is a loose-fill insulation that you will need to cover with another material. Cellulose insulation is a great option if you have a finished garage without insulation. Holes can be made in the drywall and cellulose insulation can be blown into the wall to fill the space. This insulation type is made from recycled cardboard and treated with a fire-retardant chemical.
Garage door insulation – If you are insulating your garage, don't forget to insulate your garage door as well. One option for garage door insulation is to cut rigid foam insulation to fit each door panel.
Spray foam insulation – Spray foam insulation is very effective for insulating homes and garages. It has a high R value and air sealing qualities. This would be a good option if you want to turn your garage into a living space.
If you are ready to make your garage more energy efficient and more ready for the colder months of the year, then give us a call today at ARC Insulation in Romeville, Illinois.